National Symphony Premieres "National Park Suite" at Wolf Trap

On a balmy Friday night in early July, we premiered our new National Park Suite with the National Symphony for an audience of nearly 3,500. The "America the Beautiful" concert paid tribute to the 100th anniversary of the National Park Service and, fittingly, was presented outdoors at Wolf Trap National Park for the Performing Arts.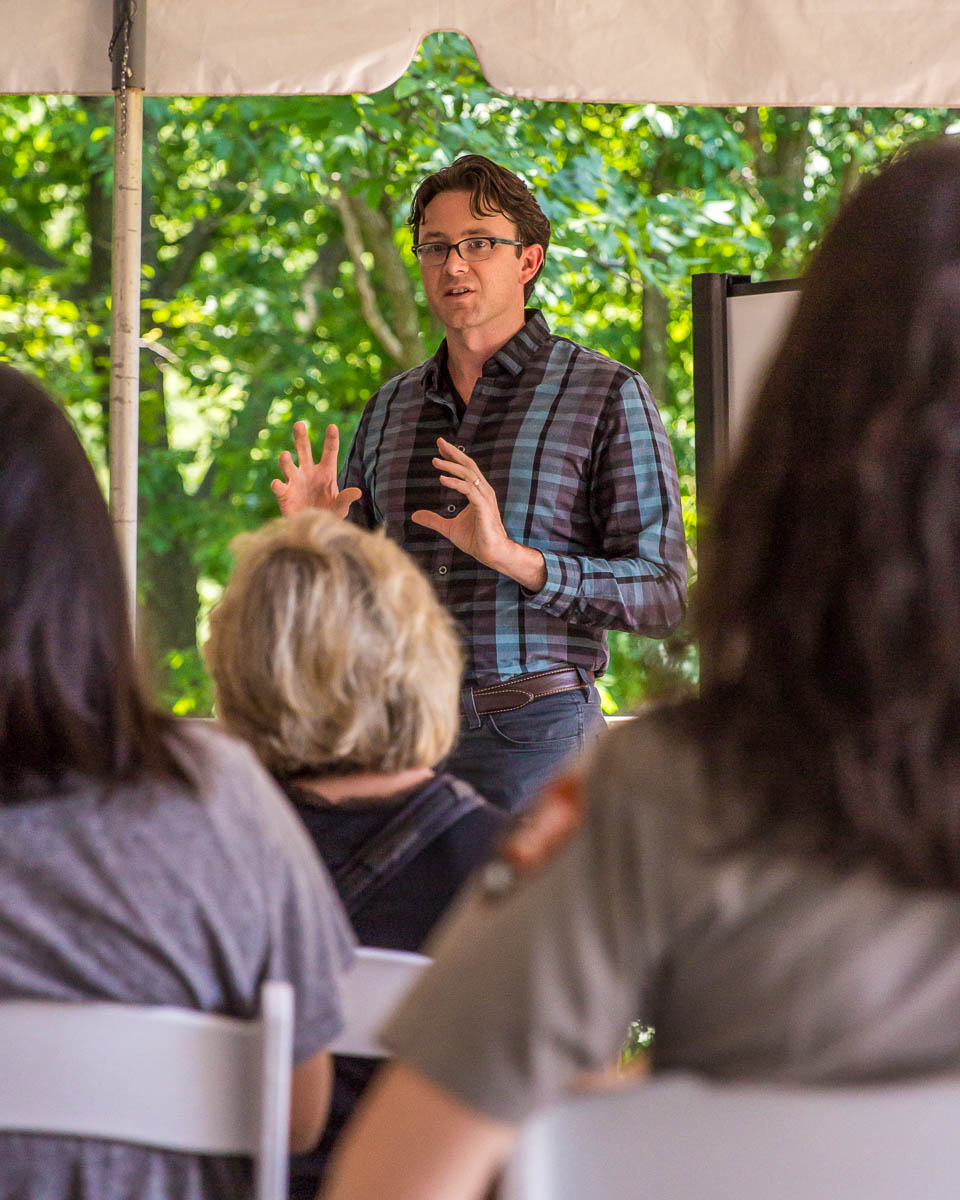 NSO@Wolf Trap Festival Conductor Emil de Cou led the orchestra in a celebratory evening that also featured works by Gershwin, Grofé, Copland and Sondheim as well as stellar performances by the Wolf Trap Opera and the U.S. Army Herald Trumpets.
Before the concert Nicholas participated in an enthusiastic preconcert talk with de Cou, and he also led a masterclass organized by the Wolf Trap Foundation, where he discussed his creative process, recent projects and, a first: he and Erin participated in a short, park-ranger-led hike with the rest of the class through the forest at Wolf Trap. During some downtime, we were even able to take in some of Washington D.C.'s vast landscape of museums and historic landmarks, including the Kennedy Center where they had their first rehearsal with the NSO.
Our new National Park Suite concert piece features stunning images from dozens of National Parks and Monuments, and it is venturing out for more great performances around the U.S. this fall.
(Wolf Trap masterclass photo by Bryan Murphy)